The competition judges are one of the most important features of Search For A Star. They bring their expert knowledge to the assessment of the tests and projects in Stages 1 & 2, and their keen industry experience makes them the perfect panel to conduct the interviews in Stage 3.
---
Code
Lizi Attwood
Furious Bee
Lizi Attwood has been a core part of Search For A Star from the start. With a strong background across multiple commercial titles, Lizi is an excellent addition to the competition. Lizi has
worked on console games, PC games and Mobile games in areas as diverse as Gameplay, Networking, Physics, Graphics and Presentation. Lizi is involved in every stage of the competition and has been since it started. Question setting, designing the code project and judging are just a few of areas where Lizi gets involved.
Greg Booker
Edge Case Games
Greg is another of our core team for Search For A Star. As Principal Engineer for Edge Case Games and having previously worked at Headstrong Games and Born Ready Games, Greg has a wealth of experience & programming expertise to bring to the competition. Alongside Lizi Attwood, Greg plays a large role in the judging and design of the code competition.
Lee Stott 

Microsoft UK
A Technical Evangelist with Microsoft, Lee is an experienced business technology leader with extensive Mobile and Cloud industry knowledge. At Microsoft, Lee works alongside studio developers throughout the UK. use the breadth and depth of the technologies and services on Microsoft's platforms to make their games awesome. Lee also works closely with the academic sector, sharing his insights into using a full range of services and technologies.

Thad Frogley 

Boss Alien
With over 20 years experience across the games industry, Thad has worked at studios including Rockstar, Climax and Jagex, and is now Technical Director at Boss Alien. Thad has built an impressive programming portfolio across many leading and critically acclaimed games including X-Com Apocalypse, GTAIII and Silent Hill: Shattered Memories. Thad's wide-ranging technical knowledge and industry experience make him an ideal question setter & judge for the coding competition.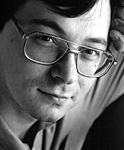 Peter Harrap
Sumo Digital
A renowned industry veteran, Peter is the creator of the coveted Monty Mole series and has worked on a multitude of projects over the past thirty years. Peter leads the judges for the Rising Star code competition, and as Technical Director at Sumo he's already seen the benefits, with both of last year's winners now working there!
Trisha Rana
Microsoft UK
As an App Development Evangelism Manager at Microsoft, Trisha has over 5 years' experience in business development and website planning. Trisha's knowledge of app development makes her a fantastic addition to the finals day judging panel when interviewing finalists about their published Windows 10 app.
Will Stones
Playground Games

Having worked as a Lead Engineer for 6 years at Playground Games, and having worked as a programmer at various other studios, Will has a wealth of programming knowledge. Will joins our panel of judges on finals day, where he imparts his wisdom upon the next generation of coders!
Ash Bennet
Sumo Digital
Ash is currently a Technical Director at award-winning studio Sumo Digital. With over 10 years' programming experience, Ash has worked on titles like LittleBigPlanet 3, Forza Horizon 2 and Sonic & SEGA All-Stars Racing. Ash applies his  knowledge of the industry as part of the judging panel on finals day.
 Jason Fielder

GaaSworks
Now the CEO & Co-Founder of Gaasworks, entrepreneurial Jason is the former CTO of Exient. As a result, he has first-hand experience of the growth of a small studio into producing hugely successful games both original and with licensed titles. Jason brings his range of knowledge and keen eye for talent to the interview panel in the final stage of the competition.
Alan Wills
Natural Motion
As an Applications Developer, Alan makes a useful addition to the finals day judging panel.
Sean Davies
Sumo Digital 
Sean has over 15 years' experience as a programmer, and now works as a Technical Director at Sumo Digital, where he undertakes the technical management, design and strategy for LittleBigPlanet 3 and related projects. On finals day, Sean provides an invaluable insight into the industry as a judge.
---
Art
Jim Brown
Epic Games
As Senior Designer at Epic Games, Jim has led the design of both the award-winning Unreal series and blockbusting Gears of War franchise, and has over 20 years of experience in the computer and video game industry as a designer, writer, and manager. He's worked on a wide range of projects, covering a multiple of titles, genres and platforms. His experience with Unreal tournament makes him a highly valued member of the Search For A Star process.
Mike Westlake
Autodesk
Having worked as the UK & Central Europe Eastern Manager at Autodesk for over a year, Mike runs educational programmes that help pupils prepare for careers using Autodesk 3D design software. As Autodesk Maya and 3DS Max is being used for our Art competition, Mike will be interested to see what entrants can produce!
 Ron Ashtiani
Atomhawk Design

Ron founded Atomhawk, an award-winning digital art and design agency in 2009. He creates concept art, UI/UX design, motion graphics and marketing art for games, film and digital media. Atomhawk has since worked on many high profile projects for games and films, including Mortal Kombat, Injustice, Project Spark, Dead Island, Killzone: Mercenary, Thor: The Dark World, Guardians of the Galaxy and Avengers: Age of Ultron!
Ben has worked both in studios and as a freelancer in roles ranging from graphic design and branding to illustration and concept design. He now works as an Art Director for Playground Games. His expansive knowledge of 2D and 3D concept design and passion for the games industry makes him a fantastic addition to the finals day judging panel.
As a Senior Art Director at Natural Motion, Jolyon art directs games and manages the art teams. With over 20 years' experience in the games industry, Jolyon has successfully worked on most platforms and genres, with both established and brand new IPs. He joins us as a judge on our finals day judging panel.
Andria Warren

Rare Ltd
Andria is an experienced Art Manager with over 12 years experience of working on 14 AAA titles, and has received critical acclaim for the visual quality on many of these. She now works as the Content Manager for Rare Ltd where she overlooks the central content team, including all art disciplines and UI & level design. She uses her wealth of industry knowledge as a judge on finals day.
As a Games Artist for Exient, Adam specialises in 3D modelling and sculpting, texturing and concepts. Prior to this, Adam has worked at Rare and Team 17, and has worked on a variety of games and projects. He joins us on finals day as a judge.
Alex works as an Environment Artist at The Chinese Room, where she has worked on titles like 'Everybody's Gone to the Rapture' which has received critical acclaim and 10 BAFTA nominations. Passionate about contributing to the growth of the games industry, Alex regularly speaks at many events and mentors students. She also takes part in our competition as a judge on finals day.
Michal Kozlowski
Cloud Imperium
Currently a 3D Vehicle Artist at Cloud Imperium, Michal brings his knowledge of the games industry and his artistic eye to the finals day judging panel.
Dominic Hood
Sumo Digital 
Dominic has nearly 20 years' experience within the games industry, and has worked at Sumo Digital for 13 years. As the current Head of Art at Sumo, Dominic has a wealth of game art and game development expertise. He brings this to our competition finals day as a judge on the panel.
Rich works as a Lead Concept Artist and Occasional Art Director at Sumo Digital where he has produced concept art, storyboards and matte painting for games like Doctor Who Adventures, Sonic & SEGA All-Star Racing and Virtua Tennis 2. As a judge on finals day, Rich provides an invaluable insight into the games industry.
Ian Deary
Sumo Digital
As the current Art Manager at Sumo Digital, Ian is highly skilled in game art and game development. He joins Dominic as a judge on our finals day judging panel.