Our Past Guest Speakers 
As part of our Get In The Game tour, we scour the country for the very best professionals to deliver talks on all aspects of the industry that we love so dearly.
From how to break in, from graduates in small indie studios, to how CEOs, who have worked on AAA titles, got to where they are now, we're proud to be associated with these artists, programmers, animators, VFX artists and more!
---
Microstudio A Little Red Panda produces interactive experiences for children to play, while using the platform to explore more serious topics as a vehicle to teach in a more enjoyable and innovative way.
Viki Johnson – Developer, Designer and Artist

Viki is the Developer, Designer and Artist for her own microstudio A Little Red Panda. In past events, Viki talked about her journey from university to forming her own studio, and about finding inspiration outside your comfort zone.
---
From graphics cards to processors, AMD designs technology that powers millions of intelligent devices including PCs, consoles and cloud servers.
Gareth Thomas – Developer Technology Engineer
With over 15 years experience in the industry, Gareth worked on game titles DiRT, Club Footabll and LMA Manager.
Steven Tovey – Programmer 
Programmer Steven has worked at various studios in the games industry before working in SMTS at AMD. He specialises in low-level graphics programming, assembly programming, SPU programming, real-time rendering, C++, software engineering and GPU programming.
---
Autodesk makes software for a range of products, from high-performance cars to smartphones and films.
Lee Montgomery – Senior Animator
Lee has gained a wealth of experience in the games industry over the years, having worked as a Senior Animator for various game studios, where he's worked on successful titles like the Grand Theft Auto series.
For the last 8 years, Lee has worked at Autodesk, making him the expert in all things Maya and 3ds Max. He's shared his journey  through the games industry in past events. 
---
A small startup consisting of three software engineers, BetaJester makes virtual reality simulations.
Adam Boyne – Director 
Adam is the Co-Founder and Director of independent studio BetaJester, who are currently working on new and exciting projects. The team also regularly take part in major game development competitions across the country. Adam has  delivered talks on breaking into the industry in the past. 
---
Based in Brighton, BossAlien focuses on high-end, free-to-play mobile games.  Their drag-racing games CSR Racing and CSR Classics were released in 2013 and have since held number one spots in free gaming charts for mobile all over the world. The team are currently busy working on new content for both games and expanding what's possible on phones and tablets.
Richard Bangs – Lead Programmer 
Thad Frogley – Lead Programmer 
Thomas Stockx – Lead Programmer
Thomas is currently the Lead Programmer for Boss Alien's title CSR Racing. Prior to this, he worked as part of the dev team as a Hybrid Programmer and a Platform Specialist (Android).
Will Tarratt – Lead Game Designer 
With 12 years' experience in the games industry, Will has worked on every major platform and covered a huge variety of genres. He's shipped over 20 titles and developed over a dozen unreleased titles. He currently works as a Lead Game Designer at Boss Alien.
Tom Pickard – Art Manager
Art Manager Tom has worked on various projects and titles during his career, including the Total War series and smaller indie projects. He's also the Co-Founder of The Brighton Game Collective – a Not for Profit company for the games development scene.
Thaddaeus Frogley – Technical Director 
With over 20 years experience across the games industry, Thad has worked at studios including Rockstar, Climax and Jagex, and is now Technical Director at Boss Alien. Thad has built an impressive programming portfolio across many leading and critically acclaimed games including X-Com Apocalypse, GTAIII and Silent Hill: Shattered Memories.
Ralph Tittensor – Senior Software Engineer 
Chris Carr – Senior Programmer
With over 9 years' experience in the games industry, Senior Programmer Chris has had a variety of programming roles, including tools, audio, build pipelines and games system work among Kinect and DSP programming. Titles hes worked on include Fable II, Fable III, Fable Heroes, Fable: The Journey, Walking with Dinosaurs, Until Dawn and CSR Classics.
Matteo Meli – Games Programmer 
Alex Gulliver – Programmer
Dave Hart – Programmer
Since graduating from The University of Hull, Dave has been working as a Programmer for Boss Alien, where he's worked on projects like CSR Racing.
Gavin Jones – Programmer (Search For A Star winner 2013)
Michael Jones – Programmer
Sonia Paul – Programmer (Search For A Star finalist 2015)
Thomas Stockx – Programmer 
Mar

k Gossage – Server Programm

er
Server Programmer Mark has worked at studios like Relentless Software before working at Boss Alien.
---
Bafta winning Studio The Chinese Room has worked on such critically aclaimed titles such as Amnesia, Everybody's Gone to the Rapture and Dear Esther.
Alex Grahame – Environmental Artist
---
Independent Studio Cloud Imperium are currently busy at work creating their highly anticipated game Star Citizen, which currently holds the record for largest single amount ever raised via crowd-sourcing.
Mike Snowdon – Global VFX Lead 
Lee Banyard – Global Audio Director 
Richard Welsh – Senior AI Porgrammer
Michal Kozlowski – 3D Vehicle Artist 
---

Catering to the hobbiests of the world, Dovetail is well known for their simulator games, including Train Simulator and Euro Fishing.
Jess Magnus – 3D Artist
After graduating from Norwich University of the Arts, Jess worked as a Game Artist for Preloaded, where she worked on a variety of mobile games including Happy Studio, AquaSnap and TyrAnt where she was responsible for environment art and character clothing. She now works as  3D Environment Artist at Dovetail Games.
---
Edgecase are a relatively new studio, currently working on their first title: a multiplayer capital ship space shooter!
Greg Booker – Principle Engineer 
---
Independent developers Exient develop both original and contract titles for publication on consoles, handheld and mobile platforms, holding Angry Bird titles and Need For Speed in their development portfolio.
Jason Fielder – CEO
Tim Page – Technical Director 
Adam Chilton – Games Artist
---

Framestore VR Studio produces feature-film quality live action virtual reality experiences and have worked with a number of award winning films and such as Fantastic Beasts and Where to Find Them and The Avengers.
James Thompson – Assistant Technical Director
Assistant Technical Director James has ample experience with rigging and animation having worked as a Research Assistant at the University of Bradford and Nottingham Trent University and a Maya Generalist at Distant Future Animation Studio. In the past, he's ran animation workshops to show animators how to use Python.
---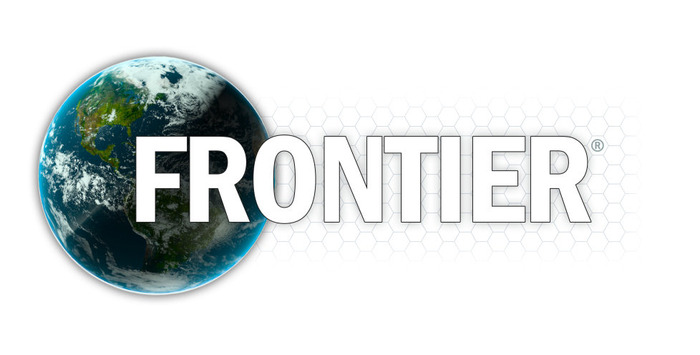 With years of experience behind them, Frontier have worked on industry defining  games such as  Zoo Tycoon and Roller Coaster Tycoon.
David Braben – CEO 
---
Furious Bee is a small but highly experienced team of veterans who make games and offer their expertise to help other studios with their projects as well!
Lizi Attwood – Technical Director 
---
Futurlab creates original games for sony consoles including Velocity 2X and Surge.
Hussain Sheikh – Lead Programmer
Currently a Lead Programmer for Futurlab, Hussain has worked on award-winning titles like Split/Second and Pure. Hussain has expertise in several programming languages and also has a focused interest in computer graphics and visual effects.
Sean Frisby – Senior 3D Artist
With over 10 years' experience as a 3D Artist, and he currently works as a Senior 3D Artist for Futurlab. Sean is a skilled artist and animator who has shared his knowledge in his talks.
---

Founded in 2003, Inertia is a small indie studio based in the city of Ely and self publishes their own Facebook and mobile games.
Kieran Newland – Games Programmer
Since graduating from Sheffield Hallam University last year, Kieran has been working as a Games Programmer for Inertia Games. In the past he has discussed his journey from university into the games industry. 
---
Microsoft Rare are creators of a number of childhood classics such as Banjo-Kazooie. Currently they're hard at work on creating Sea of Thieves to be published by Microsoft.
Lee Scott – Technical Evangelist
Jonathan Collinge – Technical Evangelist
Jon Holmes – Senior Software Engineer
Lukasz Migas – Senior Software Engineer
Henry Golding – Software Engineer
Giles Davis – Developer Tools Technology Specialists 
Agostino Simonetta – ID@Xbox Regional Lead
Trisha Rana – App Development Evangelism Manager
Josh Mallet – Intern at Microsoft Lionhead
James Thomas – Lead Engineer at Microsfot Rare
Lee Piper – Lead Environment Artist at Microsoft Rare
Kris Adcock – Senior Engine Programmer at microsoft Rare
Jon Vincent – Audio Director at Microsoft Rare
Susan Russell – HR Manager at Microsoft Rare 
---
Farnborough based studio nDreams are the largest UK software developer to solely focus on creating virtual reality content.
Alexia Christofi – Producer 
Alexia began her journey in the games industry at Lionhead Studios, where she worked on Fable Anniversary and Fable Legends. She now works as a Producer for nDreams.
Kristian Francis – Game Designer 
Before starting at nDreams, Kristian was a Director for Swallowtail Games Limited where he worked on the BAFTA award winning Tick Tock Toys. He now works as a Game Designer at nDreams, where he's working on the TIGA award-winning title The Assembly.
Sean Oxspring – Programmer 
Sean has worked on a variety of game projects as a Programmer. Now a Game Developer for nDreams, Sean is also a Creative Director for Hitpoint Games Ltd where he's working on pixel art and AI programming for their first game Hashtag Dungeon.
Daniel Chambers – Designer 
Daniel has been working as a Designer for nDreams for the last 3 years, designing work which focuses on VR game development. He's worked on exciting game titles like The Assembly and Danger Goat.
---
Mobile and online game developers Ninja Kiwi have created a large number of games, most noticably the tower defence Bloon series.
Danny Parker – Head of mobile Technology 
---
Independent Cambridge-based developers Ninja Theory have created a number of big name games including Devil May Cry and Hellblade.
Emrah Elmasli – Senior Concept Artist
---

Outplay Entertainment creates smartphone, tablet and social network games for the casual and core audiences, including a recent Angry Birds game!
James Law – Senior Artist
Senior Artist James has a wealth of animation and art experience, and has been working in the games industry for over 7 years. At Outplay Entertainment, James has worked on titles like Bubble Genius, Swinging Stupendo! and Mystery Match.
---
Perforce produce award-winning software for developers to help them make great games!
Sven Knop – Senior Technical Specialist 
---
Pixel Blast have worked on a couple of games, including Alpha Zoo, which encourages children to explore the alphabet.
Jonny Severn – Creative Director 
---

Independent game studio Playground games has produced such award-winning games such as the Forza Horizon series.
Adam Kelly – Gameplay Engineer
Gameplay Engineer Adam is interested in all things AI, rapid prototyping, VR & gameplay design. He's also a self-described all-round game jam enthusiast!
At Playground, Adam has worked on the award-winning Forza Horizon series and casual mobile games.
Craig Littler – Lead Level Designer
During his time at Playground, Lead Level Designer Craig has worked on the studio's award-winning Forza Horizon series.
He describes himself as 'beyond enthusiastic about games design theory, game mechanics, level design and the art of creating enjoyable experiences.'
Josh Grass – Lead Software Engineer 
Josh has worked as a Lead Software Engineer on games like Guardians of the Middle Earth before becoming a Senior AI Engineer for Playground where he's currently working on Forza Horizon.
Will Stones – Lead Engineer
Ben Penrose – Art Director 
Adam Jarvis – Environmental Artist
Adam has worked at Rockstar Games and VooFoo Studios before becoming an Environment Artist for Playground Games.
Jamie Wood – Senior Lighting Artist
Jamie has had experience as a 3D Artist & Lead Artist in the games industry before becoming a Senior Lighting Artist at Playground over 2 years ago.
His technical specialties include XSI, Maya, Zbrush, Photoshop, Nuke and Premiere.
Jim Allison – Senior Engineer
Senior Engineer Jim has a wealth of knowledge about the games industry which he will be sharing in his talk.
Yong Su – Senior Build Engineer
Yong has worked at leading studios like Ubisoft and Jagex before becoming a Senior Build Engineer at Playground Games. Notable titles and projects he's worked on include the Just Dance Series, Driver: San Francisco and Watch Dogs.
Nick Duncombe – Resource Manager
Aaron McAree – Level Designer
Aaron has worked as an Environment Artist, 3D Artist and Level Designer for several games studios before becoming a Level Designer at Playground Games. He's currently working with the Level Design team on an exciting, unannounced project!
Tom Perry – Engineer
Playground Engineer Tom Perry is currently working on the award-winning Forza Horizon series.
Conar Cross – Concept Artist
Concept Artist Conar will be sharing his experience of working in the games industry.
---
Based in London, preloaded makes a range of games from educational, to training, to health and wellbeing based games.
Gwaredd Mountain – Technical Director
Technical Director Gwaredd has an impressive work history in the games industry, having worked at studios like Criterion Studios, Microsoft and Lionhead Studios, where he worked on titles like Fable Legends. He's shared his knowledge on Tactical Planning and Real-time MCTS in Fable Legend!
---
Manchester-based independent developer Prospect have released a couple of games, including their 3D platformer about sentient cardboard boxes!
Jonny Severn – Creative Director 
---
This Oxford-based studio is one of Europe's leading independent games developers with over 20 years experience with their flagship stealth and sniping games.
David Rolfe – VFX Artist
David has worked as an Environment Artist, 3D Artist before becoming a VFX Artist for Rebellion. During his career, he's worked on titles like Dawn of Titans and Kinect Disneyland Adventures.
---
Through working on hire projects alongside producing their own IP, Red Kite studio has worked on a number of titles, including Call of Duty.
Simon Iwaniszak – Managing Director
With over 10 years' experience working in the games industry, Simon has worked with several leading studios on a variety of critically acclaimed titles like Grand Theft Auto and Red Dead Redemption. In 2012, he formed his owned studio, Red Kite Games, which he continues to be the Managing Director for.
David Roberts – Creative Director 
Before becoming Creative Director for Red Kite Games, David worked as a Junior Programmer and Lead Designer for two of the industry's leading studios.
Andrew Greensmith – Technical Director 
---

One of the UK's leading game development studios, Sumo Digital have worked on big name games such as Little Big Planet, Dead Island and Hitman from their Sheffield based head studio.
Peter Harrap – Technical Director
Ash Bennett -Technical Director 
Sean Davies – Technical Director
Dom Hood – Head of Art
Rich Jordan – Lead concept Artist
Ian Deary – Art Manager
Tom Sampson – Programmer 
Rebecca Askhan – Recruiter
---
A creative studio with a strong track record, Tarnished Studios produces animation, visual effects and art content for the gaming and film industry.
Liz Patton – Animator 
---
Unity is a games engine used by many games developers, from small indie developers, to AAA developers like Blizzard Entertainment.
Olly Nicholson – Senior Technical Art Field Engineer