Search for a Star 2018 Meet the Finalists – Character Art
Search for a Star 2018 Meet the Finalists – Character Art
You have already been able to read about some of the amazing video games veterans who have helped assess this year's submissions. Today, we will introduce our Character Art Finalists.
Where environment art defines levels and set scenes, it's the characters that bring life to a game. Whether it's the NPCs that help us explore the story, the mobs that we fight or the heroes we play, they are the vital breath of life in a game:
Search for a Star 2018: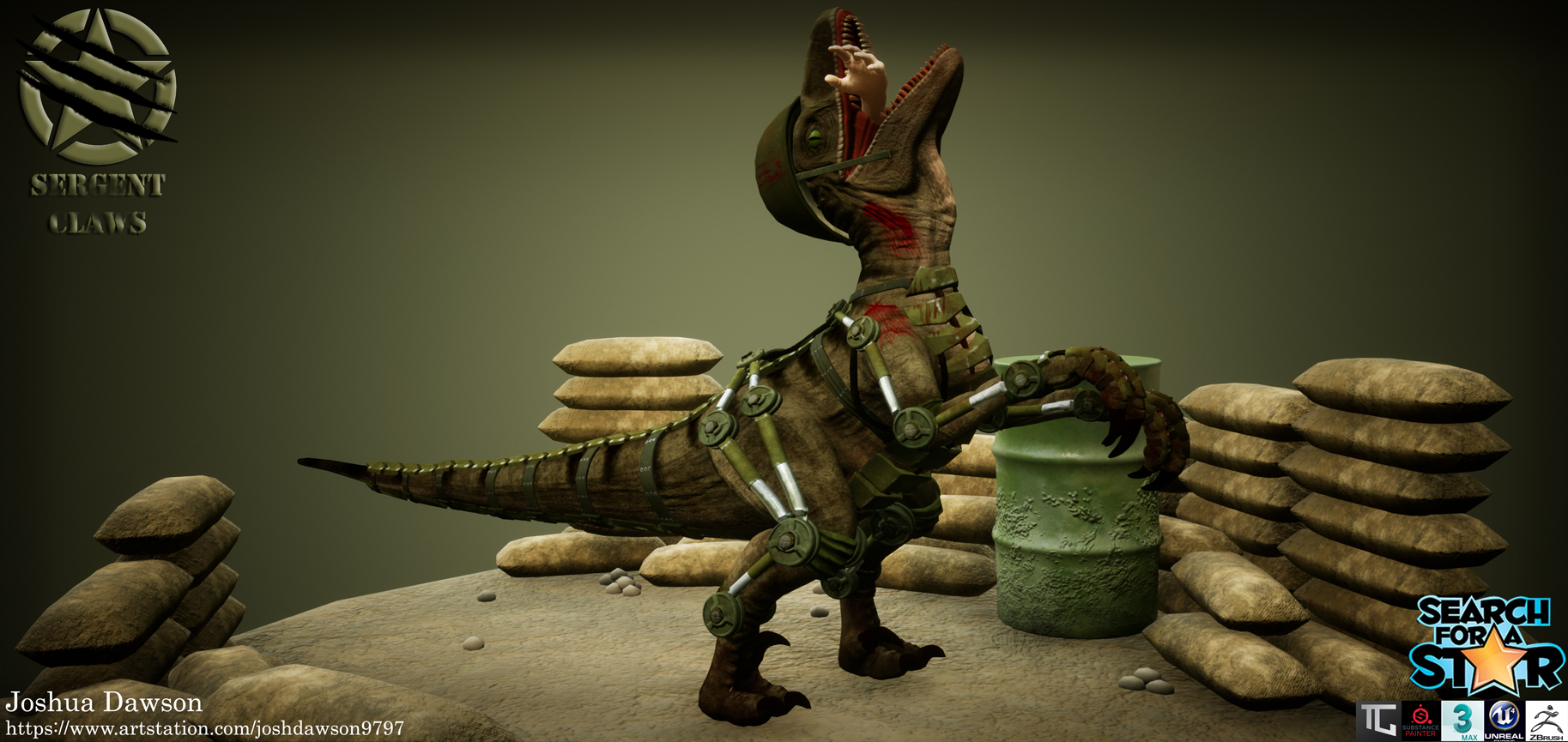 With the 25th Anniversary of Jurassic Park it seems only appropriate that we see a Raptor making its presence felt. Sergent Claws is the creation of Southampton Solent University Graduate Joshua Dawson.
The Sergent impressed assessors for not only being a game ready model, but for a genuine sense of fun.
You can see more of Joshua's work on their Artstation page.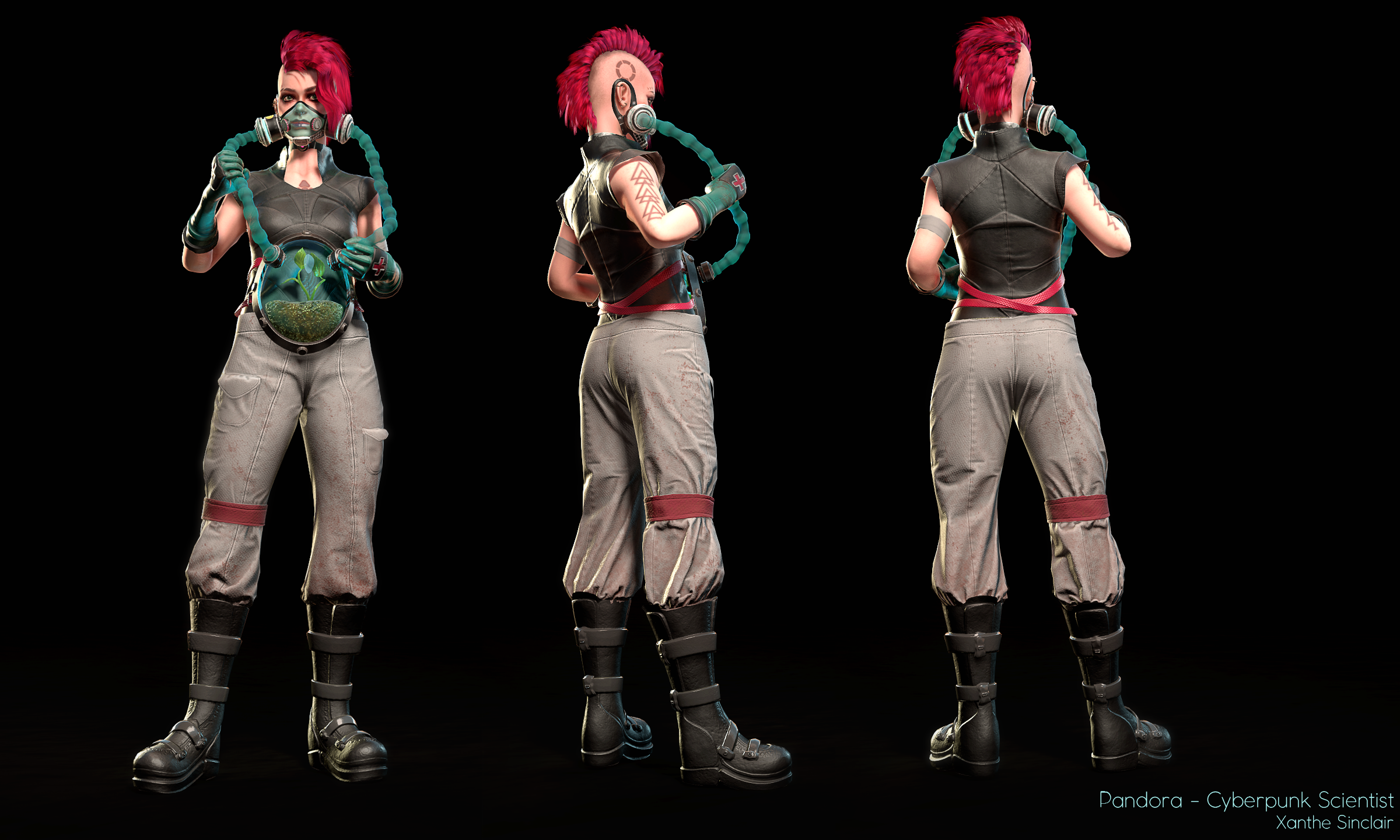 Inspired by the a wide variety of classic cyberpunk including Fallout, Mad Max, Bladerunner and Mass Effect, Pandora is the creation of BA Animation graduate Xanthe Sinclair. This futuristic character impressed assessors for their use of colour, great character design and impressive anatomy work.
Xanthe is certainly looking at a bright future in video games.
Why not have a look at some more of their work HERE.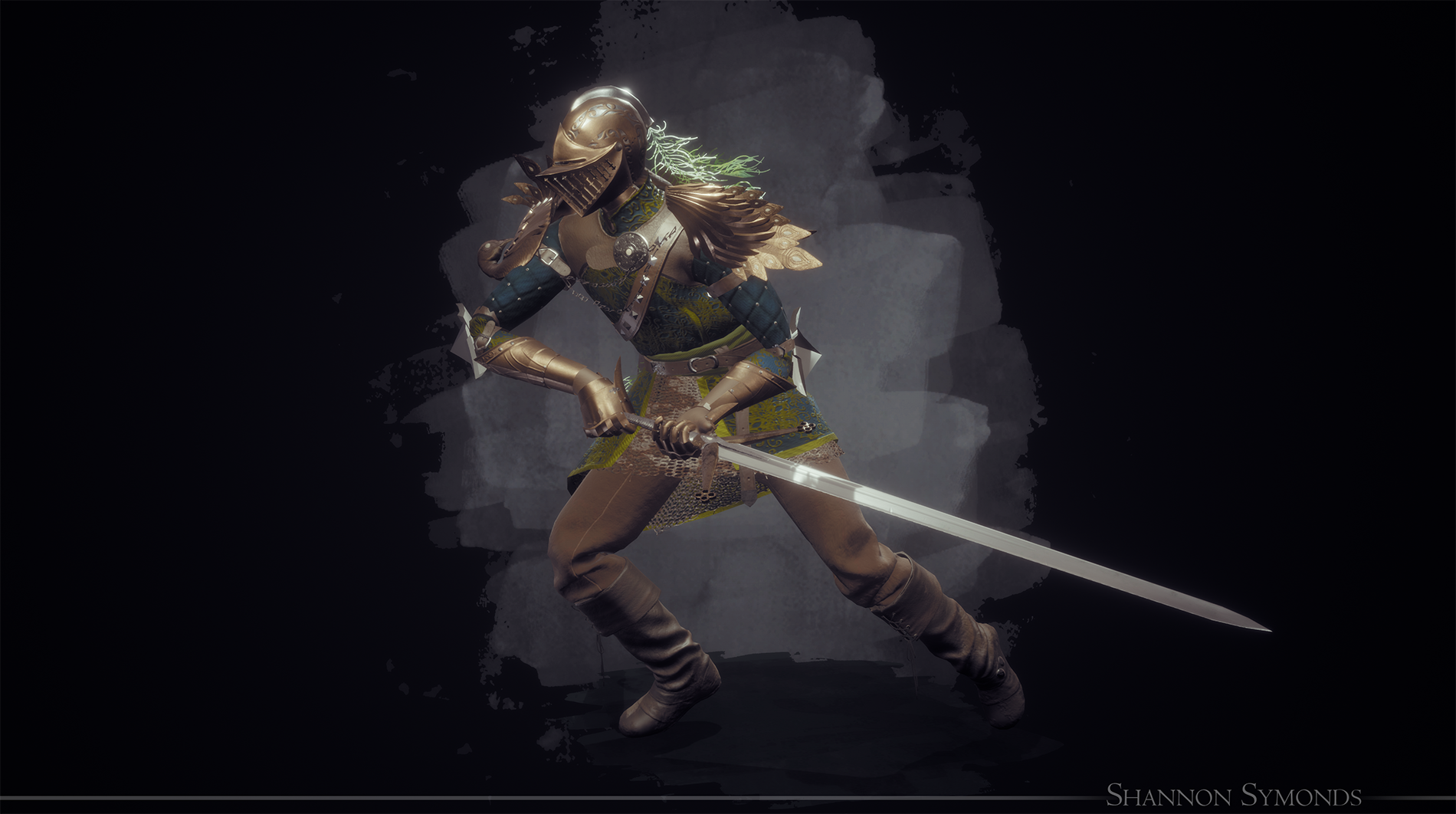 You know you are doing well when you enter a competition and an assessor gives you feedback like, "Superb, I took notes :)". The spectacular looking Peacock Knight is the creation of Shannon Symonds. One of a number of finalists hailing from Southampton Solent University, they are graduating this year having studied BA (Hons) Computer and Video Games.  Inspired by popular fantasy titles including Dark Souls, The Witcher and Skyrim this character is crammed with exquisite details.
See more of Shannon's work on their Artstation Page.
Sumo Digital Rising Star 2018:
Alongside Search for a Star, there are also the students competing for a possible internship at Sumo Digital. Meet the Sumo Digital Rising Star Animation Finalists.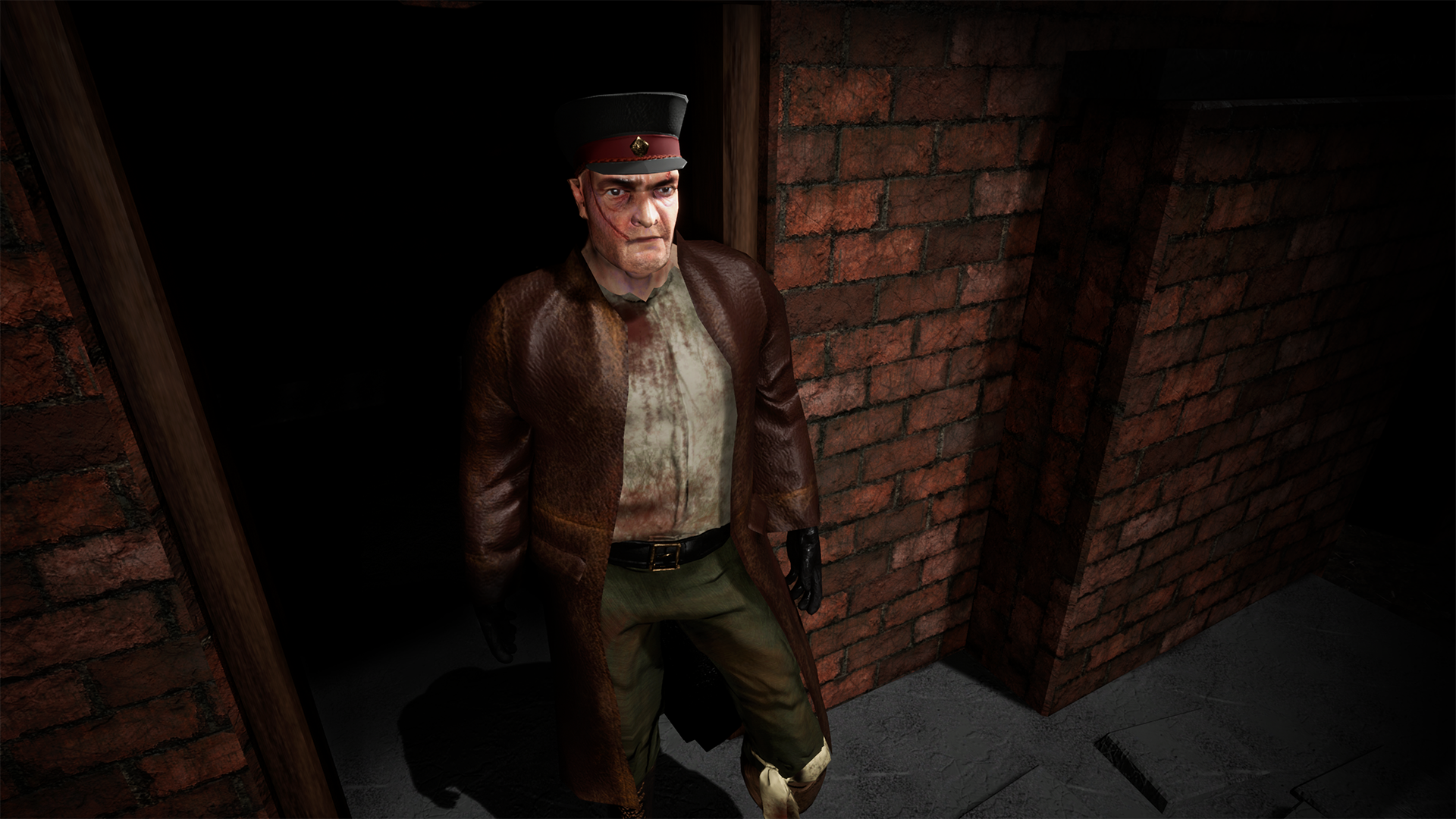 Another of our European finalists, Mandalina will be graduating from NHTV Breda University in 2019, having studied International Game Architecture and Design – Visual Art. Madalina's rendering of a general out for revenge just oozes menace. Assessor's were really impressed by the Zbrush sculpt. Definitely a lot of promise being show.
You can see more of Madalina's art HERE.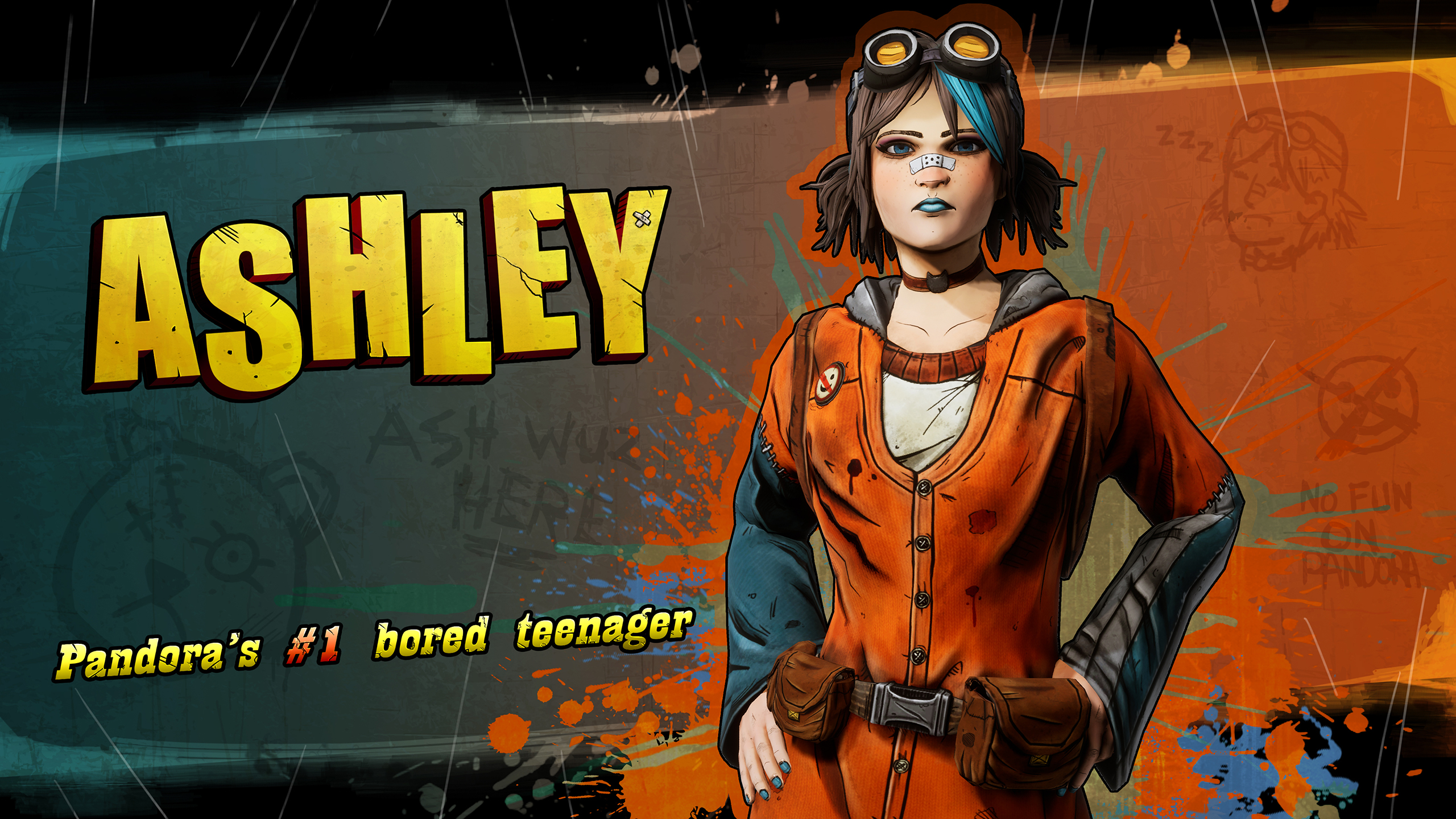 Kial has really impressed judges with the maturity of the quality of their work. Through research, concept, a high degree of technical skills in the creation and in particular the diligence placed into the supporting paperwork by the University of Huddersfield student. Currently studying  BA (Hons) Computer Games Design, Kial graduates in 2020. Already impressing judges we cannot imagine how amazing their future work will be.
See some more of Kial's work on Artstation.
It is amazing to believe that this is Leslie's first character piece. It's wild, colourful and full of details. You can really see the passion that has gone into this Lizardman. The choice of a non-human character has certainly let the Brunel student's imagination run wild.
Leslie does not graduate until 2019. If this is their first character, and they had to learn to use zBrush and Unreal Engine 4 to create this amazing lizard, we can only imagine the incredible characters Leslie will be able to create with more practice.
See more of Leslie's work HERE.
Want to see all the action at Finals Day? Tickets are free for to all students, lecturers & academics involved in games-related courses.
If you are from a studio or publisher and would like to attend contact Rachel at rachel@aswift.com.
See you on the 6th of April