Search for a Star 2018 Meet the Finalists – Environment Art
Search for a Star 2018 Meet the Finalists – Environment Art
It has been almost 6 months since this year's Search for a Star started accepting its 1st Round of submissions back in September last year. Now, with Final's Day almost upon us, we have whittled things down to a handful of amazing finalists.
You have already been able to read about some of the amazing video games veterans who have helped assess this year's submissions. Over the next couple of weeks, we will be introducing you to the 2018 Search for a Star finalists and giving you a chance to look at their work.
Today, we will introduce you to finalists in one of the most hotly contested categories Environment Art:
Search for a Star 2018: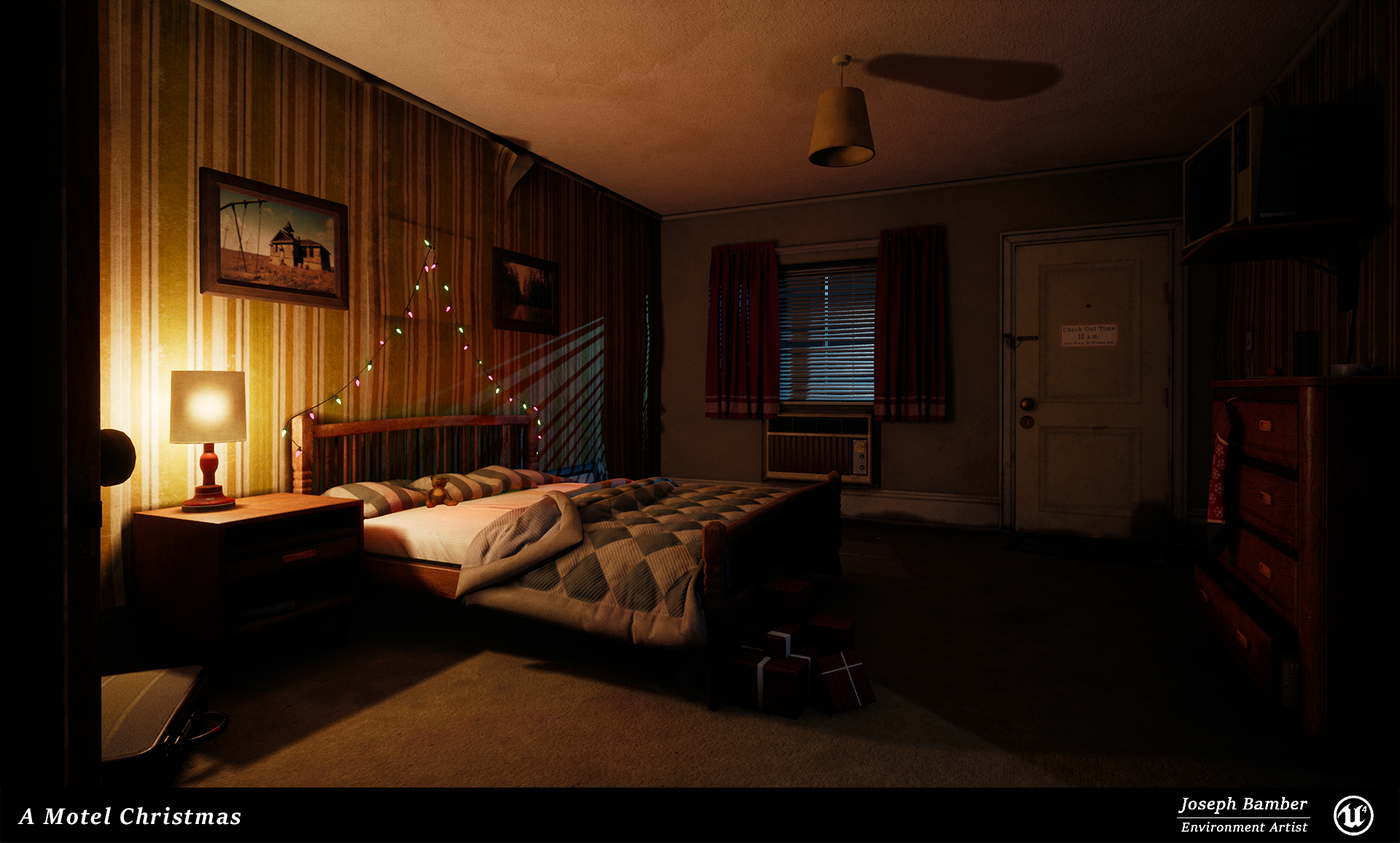 Joseph graduates this year and has been studying Game Art at Futureworks. He made a deliberate decision to make something relatively small to ensure he could make sure he could polish it to a really high standard. The hard work has paid off as the assessors have really enjoyed his playful take on this year's brief.
Not only is this piece great to look at, it is also technically very accomplished with the use of very high-quality assets and texturing.  If you would like to see more of Joseph's work you can see his portfolio here
A dramatic change of pace, we jump from a 1970s motel room in the US to the long hall of a dark ages Viking Jarl. We really recommend visiting the itch page for this entry and taking the opportunity to have a close up look at some of the 3D models.
Graduating this year, Harry really impressed the assessors with the professional quality of his work. This is an amazing example of the quality of talent out there. We're sure the All-Father would approve of this effort.
With video games being a worldwide industry, and Search for a Star being a pan-European competition it is great to see universities outside of the UK being represented at finals day!
Simon graduates this year from Howest in Belgium having been studying Game Graphics Production. His, Old Factory, submission is another dramatic change of pace, showing the amazing ways that the grads have interpreted this year's brief. This work has really impressed assessors with its range of technical skills, the detail of the presentation and the way Simon has really managed to capture a mood.
Impressive work!
Be sure to take a look at Simon's Portfolio
Sumo Digital Rising Star 2018:
Meet the Sumo Digital Rising Star Environment Art Finalists.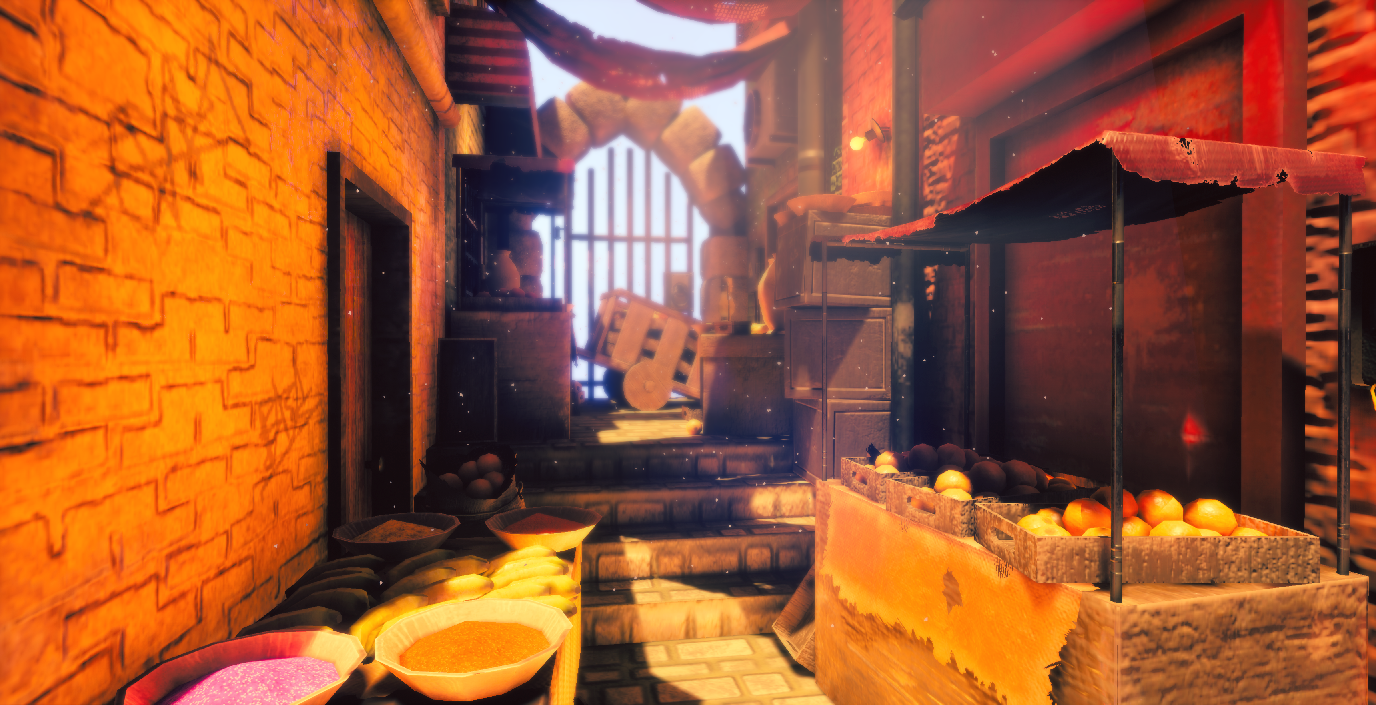 Ruben is currently studying for a BA (hons) in Computer Games Design at Huddersfield. The selection of a claustrophobic alley market stall is a stark contrast to Marcus' noir office. This environment bursts with bold colours and beautiful hanging canopies.
Graduating in 2019, we are really excited to see how Ruben will develop as an artist. You check out even more of Ruben's work in his portfolio.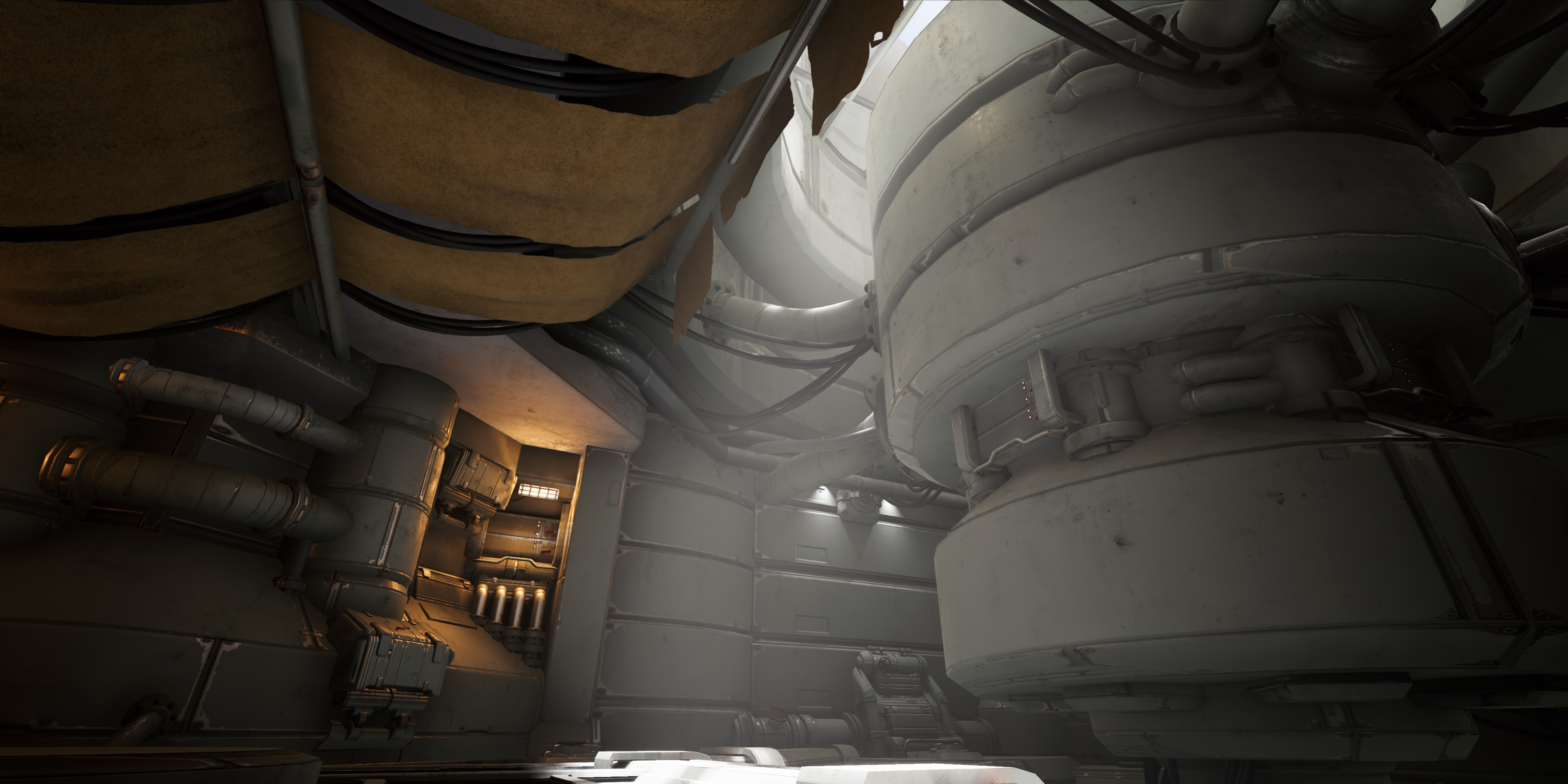 Another of the great entries from Howest. It is really impressive that Jimmy managed to create something so impressive, having left himself with very little time. Drawing inspiration from the dark and industrial feel of the Wolfenstein franchise of games, the boiler room certainly sets a particular mood.
Assessors gave Jimmy credit for an inventive use of re-used assets, and being honest about it. With Jimmy not graduating until 2020 we certainly expect to see more exciting and polished work from this talented artist.
To see more of Jimmy's work click here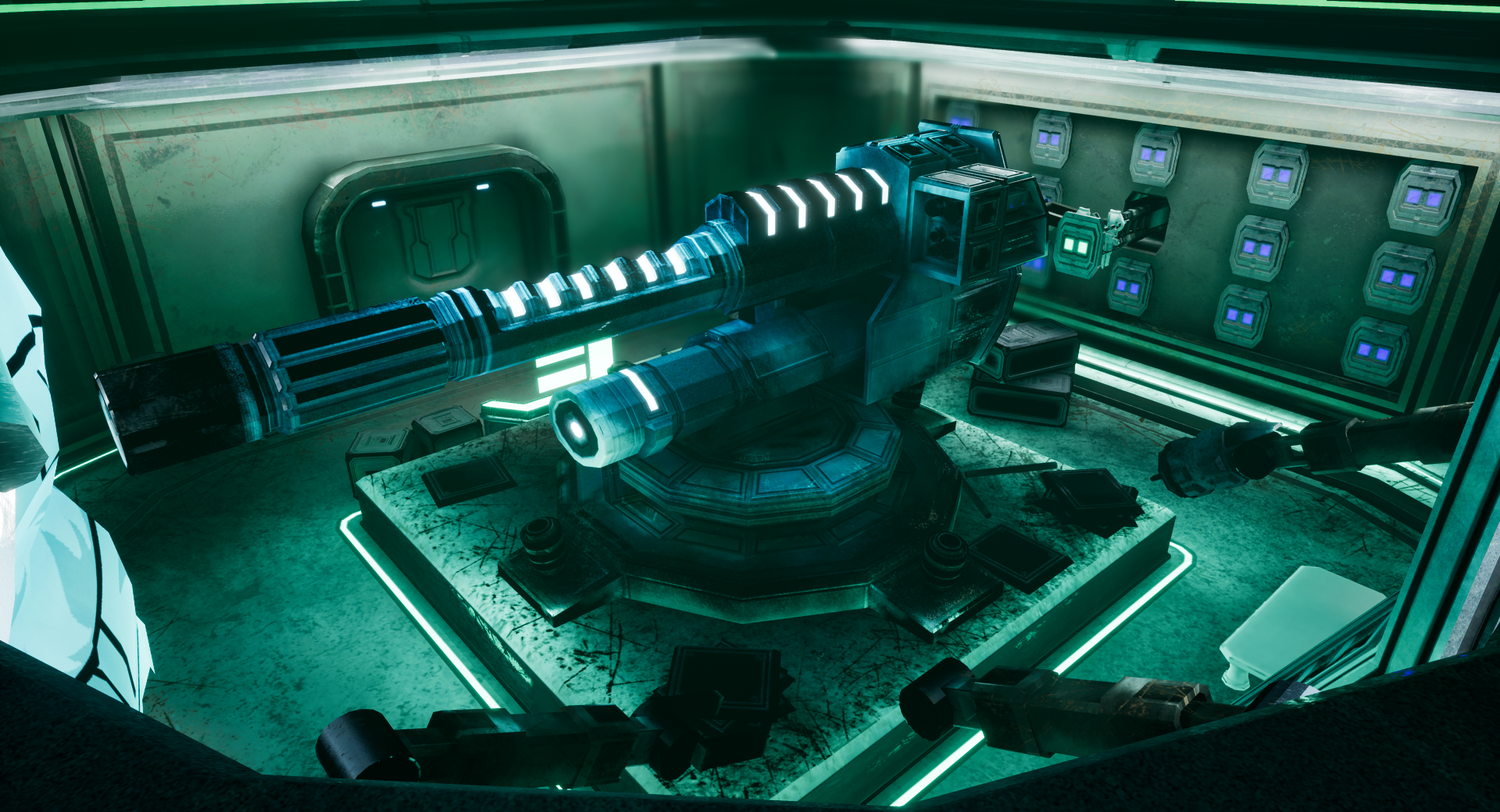 Another Huddersfield grad joins the fray with this impressive looking cannon inspired by games like Planet Side 2 and Mass Effect. Impressing assessors with its sense of scale and bold stylized art style, Jordan is studying BA Computer Games Design and graduates in 2020.
See more of Jordan's work on their artstation page
We are really looking forward to finding out who wins.
We would love to see you at Finals Day, register HERE to find out more.
Tickets are free for to all students, lecturers & academics involved in games-related courses.
If you are from a studio or publisher and would like to attend contact Rachel at rachel@aswift.com.
See you on the 6th of April